Reliable Mobile Data Capture solutions
The trusted partner for all your Mobile Data Capture needs
Enterprises that use our solutions
Transform physical documents into high-quality input for your backend
Let your users easily create high-quality images of physical documents with the Scanbot Document Scanner SDK. Our various image-enhancing technologies do the rest: automatic scanning, perspective correction, and many more features guarantee crystal-clear scans. Our self-explaining user guidance allows even non-tech-savvy people to scan a document in less than three seconds – creating the "WOW" effect you want for your users.
Additionally, the Scanbot SDK guarantees absolute data security. As the SDK operates only on the end-users' devices, we never process, track, or store any data on our or any third-party server.
Scan barcodes reliably with mobile devices in just 0.2 seconds
The Scanbot Barcode Scanner SDK covers the largest range of barcode types out of all barcode scanning technologies on the market. Your users will enjoy a reliable and accurate barcode scanning solution that scans barcodes in just 0.2 seconds. Integrate the Scanbot SDK now – and create the kind of fluent user experience that counts.
Automate error-prone manual processes with Mobile Data Capture
Integrate the Scanbot Data Capture SDK into your mobile or web apps to eliminate costly and error-prone manual data entry. Let your users automatically extract data from various structured documents as key-value-pairs: IDs, passports, driver's licenses, and many more
Key-value-pair extraction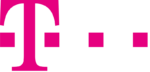 We rely heavily on this solution, and the Scanbot SDK team has been a trusted partner since day one.

Patrick Krämer
Product Owner MitarbeiterApp @ Deutsche Telekom
Read Success Story
Ready to try the SDK inside your app?
Set up a test project and evaluate the SDK in your app for free!