Drastically shortened turnaround times with the Telekom employee app increased satisfaction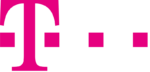 Deutsche Telekom AG is the parent company of Europe's largest telecommunications company, headquartered in Bonn.
Industries
Other Industries, Technology
Company Size
‍Around 89,000 employees in German locations
Use Case
‍Internal employee app for the transmission of documents such as certificates of incapacity for work and receipts for cash expenses
Availability
‍iOS & Android
Development Platform
Native
Goal
Deutsche Telekom wanted to enable its employees to digitally transfer documents such as receipts or certificates of incapacity for work within the internal employee app.
Challenge
To read information from complex documents, the app needed to integrate both mobile scanning and data extraction functionalities. In addition, automated backend processing would only work reliably on high-resolution scans. Therefore, a precise scanning tool with integrated data extraction was the perfect fit for this use case.
Solution
With the Scanbot SDK, Deutsche Telekom incorporated a versatile scanner with integrated data extraction functionality into its employee app. This enabled a fully digital document transfer workflow that drastically reduced processing time while increasing employee satisfaction and efficiency.
Key results
Data extraction from complex documents
Smooth & fast integration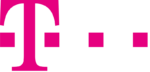 We rely heavily on this solution, and the Scanbot SDK team has been a trusted partner since day one.

Patrick Krämer
Product Owner MitarbeiterApp @ Deutsche Telekom
Deutsche Telekom faced the following challenge
The nearly 90,000 employees generate vast volumes of paper documents every day that need to be sent to central administration. A key problem arose with two specific document types: The German certificate of incapacity for work ("AU" certificate) and receipts for cash expenses. These had to be physically mailed to a scanning center for digitization. As a result, processing often took several days and created an enormous workload for all employees involved.
Due to the delays inherent in the process, it was costly, extremely time-consuming, and caused employee frustration.
Goal – internal, digital transfer of documents in the Telekom MitarbeiterApp
Deutsche Telekom wanted to offer all employees a simplified workflow for submitting medical certificates and cash receipts. This required a digitization tool that is easily accessible to all employees. Simply having employees take photos of the documents with their mobile devices to transmit them digitally, however, did not produce suitable scans. High scan quality is crucial for back-office employees because modern approaches, such as automatic processing of documents in the backend, demand excellent image quality.
The main goal was an entirely digital transmission of medical certificates and cash receipts. As opposed to mailing, this only takes seconds and produces top image quality. By enabling their employees to digitize their documents themselves, Deutsche Telekom wanted to speed up processing in the back-office. This would guarantee timely reimbursement of cash expenses and spare sick employees the effort of sending their documents by post.
Accordingly, the focus was on integrating an easy-to-use scanning and data extraction function into the existing internal MitarbeiterApp. It needed to deliver high-quality results for processing and be equally compatible with both iOS and Android.
The Scanbot SDK was the optimal solution here. Its versatile functions for scanning and extracting data from documents deliver first-class quality, ease of use, and maximum data protection. Based on years of experience working with companies from various industries, our team of experts has gained extensive insight into the best practices and requirements of document digitization. Developers can integrate the components within a few business days, and easily adapt the user interface to the corporate design.
‍Direct comparison – Deutsche Telekom's document workflow before and after integration of the Scanbot SDK
Let's now look at the original document capture workflows to gain a more accurate understanding of Deutsche Telekom's requirements. The optimized workflow after the integration of the Scanbot SDK is given below for comparison.
Transfer of certificates of incapacity for work in case of illness
The former process
The sick employee receives a paper medical certificate.
Now, they must print out a barcode cover sheet via a company computer.
They send this sheet and the certificate to the scan center via mail.
Once they arrive, employees scan the documents manually.
Finally, the sick employee needs to inform their supervisor by e-mail or phone call.
The process with Scanbot
The sick employee receives a medical certificate in paper form
They open the scan function provided by the Scanbot SDK within the employee app.
Here, they scan their certificate. The data on the document is read out automatically and put into a structured form.
Now, the employee only needs to confirm that the information has been extracted correctly. Then, they can then forward the digital copy immediately.
After the successful transmission, the employee's manager is automatically informed of their absence
Submitting receipts for reimbursement of cash expenses
The former process
In many situations, employees need to advance small amounts of money. To receive a refund for these cash expenses, they must keep the relevant receipt safe until they can access a printer and scanner.
They then need to print out a barcode cover sheet and add it to the receipts.
All these documents are then sent to the scan center by mail.
Once they arrive, employees scan the documents manually.
The reimbursement can be initiated once all data is entered correctly.
The process with Scanbot
The employee receives a receipt for cash expenses incurred.
They can now digitize this receipt using the Scanbot SDK and transmit it to the head office right away
The reimbursement is initiated automatically.
Benefits of the Scanbot SDK
Workflow optimization through mobile scanning
Sending the documents by mail was the biggest sink of time and effort in the process. Processing usually required several days, since just delivering the documents to the scan center already took at least one business day.
Thanks to smart user guidance, data extraction from German AU certificates, auto-crop, auto-rotate, and image-enhancing functionalities, the Scanbot SDK integrated inside Telekom's mobile app delivers flawless results perfectly suited for manual and automatic further processing. Due to the fast digital transfer of the documents, Deutsche Telekom cut turnaround time drastically.
By integrating the Scanbot SDK, Deutsche Telekom benefits from the following results:
Cost savings
Less time spent on administrative and back-office tasks
Enhanced employee experience
Increased precision in document processing
In addition, other exciting areas of application for the Scanbot SDK in the employee app are continuously emerging, benefiting both employees and employers.
Scanbot SDK's mission and vision
Our initial goal for the Scanbot SDK was for it to read any text-based information via mobile devices – today, this has become a reality. The easy-to-integrate software creates virtually endless possibilities to streamline and facilitate processes for companies, employees, and customers alike, whether in document management, onboarding, sales, or HR.
We now build computer vision algorithms and machine learning models that understand all kinds of different document types. Our efforts open up even more possibilities for automated workflows that connect and process data in real time.
At the same time, we want to protect users' personal data, which is why we opted for on-device intelligence. Scan results are encrypted before transmission to keep them safe from any outside attacks. To guarantee maximum privacy, no data is ever sent to Scanbot's or any other server.
Ready to explore synergies?
Talk to one of our solutions experts to discover how we can solve your mobile data capture requirements.