You are in great company
Discover why our customers trust the Scanbot SDK
Customer spotlights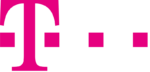 We rely heavily on this solution, and the Scanbot SDK team has been a trusted partner since day one.

Patrick Krämer
Product Owner MitarbeiterApp @ Deutsche Telekom
Read Success Story

With the Scanbot SDK, SWICA has found a partner for reliable document capture in its digital customer portal. It is an ideal and easy solution to scan and submit recovery documents online within seconds.
Alessandra Schudel
Digital Services Specialist, Product Owner mySWICA @SWICA
Read Success Story

Scanbot SDK was able to provide the best pricing model, which made it possible for us to keep our original self-scanning expansion plans. With Scanbot SDK, we were able to optimize costs and focus on providing our customers with the best self-service experience in stores.
Anna Aleksandrova
Product Owner @ Rimi Baltic
Read Success Story
Talk to our solution experts
Our solution experts are happy to answer your questions about functionalities, integration, and best practices.