Reliable MRZ Scanner Software for your enterprise
Unlimited offline data extraction for mobile devices. Fast & accurate.
Enterprises that use our solutions
Scanbot SDK MRZ Software for mobile apps and websites
Flexibility is key – that's why we offer our state-of-the-art MRZ Software for both mobile applications and websites. We cover all international ID cards and passports that contain a Machine Readable Zone. Offer MRZ Scanning to your users and employees to maximize convenience and data accuracy. Say goodbye to manually processing travel documents and driver's licenses today!
To learn more about MRZ Scanning for apps and websites, take a look at our modules below.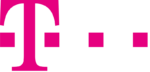 We rely heavily on this solution, and the Scanbot SDK team has been a trusted partner since day one.

Patrick Krämer
Product Owner MitarbeiterApp @ Deutsche Telekom
Read Success Story
Fast & accurate MRZ data capture wherever you are
To automatically process ID information, you need to extract this data as key-value pairs first. With the Scanbot SDK, your app can quickly and accurately capture personal data from machine-readable zones (MRZ) – in full compliance with the strictest data protection standards. Add MRZ scanning to your app and reduce manual data entry work and cost now.
Your trusted partner for Identity Document Scanning – the Scanbot MRZ Scanning SDK
Regardless of their industry or use case, all of our customers share one goal: They are looking for a trustworthy, intuitive solution that end-users and developers will love. Based on computer vision algorithms and machine learning models, our Software Development Kit extracts data from MRZs to accelerate and optimize your business processes. Transfer data in real-time with any mobile device and benefit from the following advantages of Scanbot SDK's MRZ Scanning Software:
Intuitive interface with User Guidance
Accurate scanning, even under difficult conditions
For both mobile applications and websites
Integrated within just a few hours
Fixed price with regular updates & support included
Unlimited usage
Covers a large range of document types
Supports all common operating systems and development platforms
First-class data security, compliant with GDPR & CCPA
Real-time access to extracted information
Increased customer satisfaction
On-device solution for maximum privacy & usability
As an enterprise, you want a mobile data capture solution that works anywhere, anytime, and to the highest possible privacy standards. That is why our scanning SDKs operate solely on the mobile device. They will never track or send any data to any third-party server.
Learn more about our data extraction modules
Talk to our solution experts
Our solution experts are happy to answer your questions about functionalities, integration, and best practices.
Available on all common platforms
Frequently Asked Questions
What does MRZ stand for?
MRZ stands for Machine Readable Zones, found on international ID documents. It is a sequence of characters that encodes the personal information of the ID holder.
How do you scan a passport code?
A passport code can be captured using various mobile scanning solutions. For example, integrating a scanner SDK into a mobile app allows scanning and extraction of data as key-value pairs with any smartphone or tablet.
What is MRZ scanning?
MRZ Scanning describes the scanning of Machine Readable Zones on international ID documents. This is a sequence of characters in which all relevant personal data is encoded, which can then be extracted as key-value pairs in the scanning process.
How does Scanbot SDK ensure data privacy, given that ID documents contain sensitive personal information?
Our MRZ Scanner for apps operates exclusively offline, using only on-device intelligence. Consequently, your data is never tracked or sent to external servers.