The most reliable Data Capture SDK for your mobile apps
Let your users extract data from structured documents as key-value pairs – with nothing but their smartphones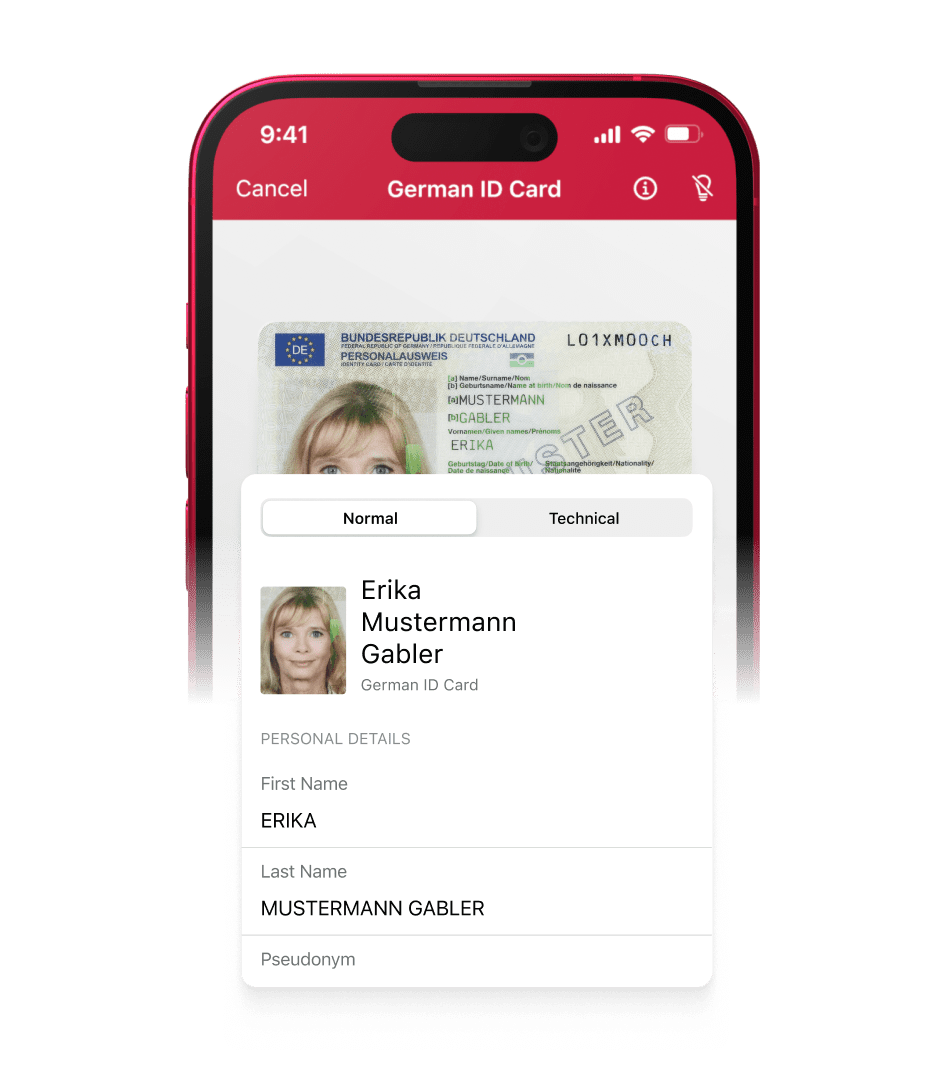 Enterprises that use our solutions
The one Mobile Capture SDK for all your Data Extraction needs
The Scanbot SDK covers a broad range of use cases for mobile data capture. Enable your app users to scan & extract data from various structured documents & data fields in milliseconds: ID card, driver's license, passport, MRZ, EHIC, check & more.
We are the one partner for all data capture needs. And thanks to the fixed pricing model, our customers never have to worry about an increase in price based on usage.
Key feature highlights
Multiple data capture modules
Ready-to-use UI components
Fast & reliable data extraction for automated processes
Scrap costly and error-prone manual data entry processes for your customers and employees. With the Scanbot Data Capture SDK, you can integrate reliable data extraction features into your mobile apps and automate any data transfer process – in just a couple of hours.
Key feature highlights
Key-value pair extraction
100% offline solution for maximum data security
Especially when extracting data from sensitive documents, data security is paramount. That is why the Scanbot SDK was developed as a 100% offline solution: It never connects to any third-party server and works exclusively on the end user's device.
Key feature highlights
Learn more about our data extraction modules
From a development standpoint, it is AMAZING to see an SDK implemented so seamlessly and quickly. Our development team responded back with 'we are done, please check the test build' in 2 days after receiving the Scanbot SDK and License File.
Talk to our solution experts
Our solution experts are happy to answer your questions about functionalities, integration, and best practices.
Available on all common platforms
Developers, ready to get started?
Adding our free trial to your app is easy. Download the Scanbot SDK now and discover the power of mobile data capture.
Frequently Asked Questions
What is a Data Capture SDK?
A Data Capture SDK can be integrated into a mobile app and enables scanning ID documents, single-line data, medical certificates, and much more. The mobile data extraction captures all data as key-value pairs, which can automatically be processed.
What kind of data can be captured with Scanbot SDK?
How does Scanbot SDK's mobile data capture SDK work?
Based on machine learning, Scanbot's Data Capture SDK extracts data from complex documents as key-value pairs. The entirety of the resulting information can then be processed automatically - no need for manual interventions.
How does Scanbot SDK protect sensitive data?
Data is processed solely on the mobile device to protect it from third parties and external attacks. We work to the highest privacy standards, compliant with the GDPR, CCPA, and other data privacy laws. Encryption features ensure that data is safe from attacks – at rest and in transit.