Reliable Mobile Data Capture
Your trusted partner for all your Barcode Scanning, Document Scanning, and Data Capture needs.
Enterprises that use our solutions
Why enterprises choose Scanbot SDK
Reliability at a fixed price
Our solutions come at an annual fixed fee. We never track the number of your scans, users, or downloads. The Scanbot SDK gives you Mobile Data Capture at 99% reliability – no limits, no hidden costs.
"WOWs" your users
The Scanbot SDK offers high-speed scanning, self-explaining user guidance, and a rich variety of features. All this enhances the user experience and creates a "WOW" effect in your app.
Your trusted partner
At Scanbot, we want to build long-term partnerships with our customers. We are the only partner you need for Mobile Data Capture. Barcode Scanning, Document Scanning, or Data Extraction. Web or App. We offer solutions for all your Data Capture needs and are constantly evolving our solutions to cover new use cases for you.
Relying on the Scanbot SDK was the right decision. The receipt is now photographed much faster and more accurately than before. This makes it much easier to check the receipts.
Constantin Rack
Member of the Executive Board @ Acardo Group AG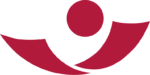 Thanks to the Ready-to-Use UI, we were able to achieve fast results during the PoC stage. Using native features allowed us to configure the user interface freely.
Moritz Brandscheid
Senior System Architect @ ALH Group
After integrating Scanbot SDK into ABF's proprietary pickup & delivery app, the quality of the images has greatly improved. This will provide ABF access to valuable information about the customer's shipments hours earlier than the prior procedure by allowing the billing process to start shortly after the freight is picked up.
Lee Easley
Director Information Technology @ ArcBest Technologies
With the Scanbot SDK implementation, we have raised the capture of invoices and receipts by our customers to a new level. With the quality of the transmitted images, we can process a large number of submissions automatically. As a result, we achieve both process cost benefits and higher customer satisfaction.
Martin Ingignoli
Head of Competence Center Digitalization Market Product Owner @ Barmenia
Very pleasant cooperation with the team. Very smooth communication via Slack and great to see that agreed-upon targets were actually met! It is really a joy to work with Scanbot SDK.
Ready to try the SDK inside your app?
Set up a test project and evaluate the SDK in your app for free!