White-label scanning solutions
Scanbot SDK is the reliable partner that helps you turn any smartphone or tablet into a mobile data capture device
Enterprises that use our solutions
We cover all your data capture needs
With capabilities like Barcode Reading, Document Scanning, and Data Capture, the Scanbot SDK transforms any mobile device into a powerful scanner. Regardless of the use case, one thing is certain: Our accurate, quick, and simple functionalities will "WOW" any user.
We are the trusted partner for all data capture needs, thanks to our wide range of products. With our fixed pricing model, you never have to worry about increasing costs based on variables like monthly active users, devices, or the number of scans. We don't want to penalize your success, we want to contribute to it!
Ready-to-use UI components
Our Scanner SDKs come complete with a fully functional, customizable user interface, minimizing the integration effort. The behavior, options, and UI screens can be easily configured with a set of desired parameters. This way, you can make the UI seamless with the rest of your app, decide which elements you want to appear on-screen, and tweak the behavior to match your use case.
Enterprise support from day one
We want to offer you the best service even before you ever sign a contract. Therefore, for the duration of your Proof of Concept period, we already provide free support directly on Slack & MS Teams. Of course, there is also detailed documentation and example projects for a smooth integration.
With the free PoC Trial License, you can test the speed and reliability of the Scanbot SDK in your natural working environment – without any hassle, for an entire month.
Support via Slack & MS Teams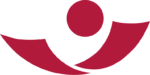 Thanks to the Ready-to-Use UI, we were able to achieve fast results during the PoC stage. Using native features allowed us to configure the user interface freely.
Moritz Brandscheid
Senior System Architect @ ALH Group
Read Success Story
Ready to try the SDK inside your app?
Set up a test project and evaluate the SDK in your app for free!