Scanbot SDK Pricing
Fixed annual pricing based on your number of applications or domains. Simply submit the form and receive your pricing within one business day.
Our fixed price includes:
Unlimited devices, users, and scans
Ongoing maintenance and feature updates
Developer support via Slack, Teams, or email
One partner for all Data Capture needs
Barcode Scanner SDK
Let your mobile and web app users reliably scan any barcode type in only 0.2 seconds. Create the kind of customer and employee experience that makes all the difference.
Key feature highlights
All common 1D and 2D barcodes
Scanning under tough conditions
Document Scanner SDK
End clunky manual document submission and review. Let your mobile and web app users easily scan documents with their smartphones and get high-quality input for your backend.
Key feature highlights
Data Capture SDK
No more error-prone manual data entry. Let your app users automatically extract data as key-value pairs from a wide variety of documents: ID & EHIC cards, passports, driver's licenses, and many more.
Key feature highlights
Key-value pair extraction
Unlimited scanning at a fixed price
Learn more about our licensing model and why we do not charge based on volume.
Because mobile data capture just needs to work fast and be resilient
Discover some of our client's apps in action
Insurance
Increase automatic claims processing with high-quality document submissions
With our solution, AXA's insureds can easily scan and submit claims documents online. Thanks to the SDK's quality-enhancing features and easy-to-use interface, insureds create high-quality scans with ease.
Available for iOS & Android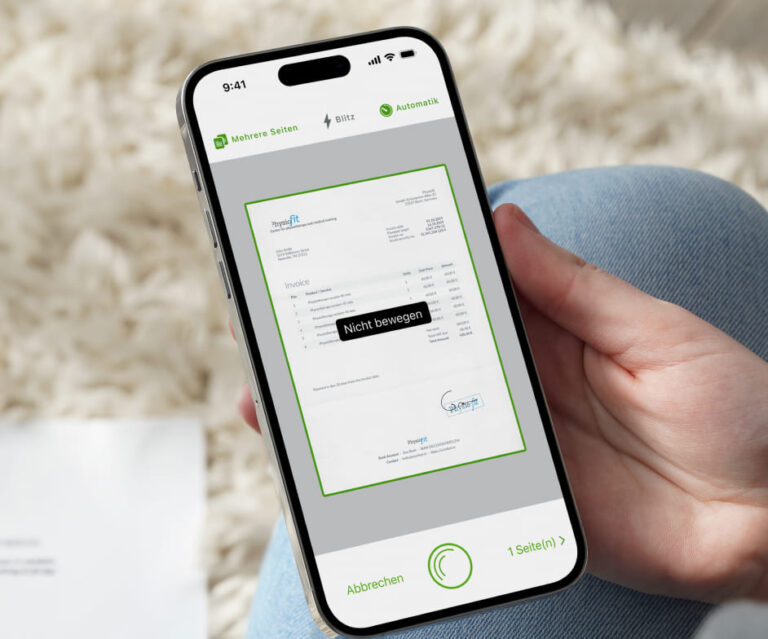 Tax & Accounting
Transportation
Quickly process fare evasion cases with Mobile Data Capture
Using our Scanbot SDK, DB's on-board employees are able to process fare evasion cases quickly in just a few minutes. They simply scan the passenger's identity document to collect the necessary personal information.
Want to test the Scanbot SDK yourself?
Try our free mobile and web demo apps and perform a quick test
Developers, ready to get started?
Adding our free trial to your app is easy. Download the Scanbot SDK now and discover the power of mobile data capture
Frequently Asked Questions
What is the licensing model of Scanbot SDK?
The Scanbot SDK is available under an annual flat fee model. This provides you with unlimited scanning at a fixed price: Regardless of your scanning volume, user count, or number of devices, the cost remains the same. It's an ideal choice for those who require predictable budgeting.
What makes the Scanbot SDK pricing model unique?
Unlike most competitors, who charge based on usage, we offer unlimited scanning at a fixed annual fee. There are no tiers and no unexpected costs, making budgeting a breeze. 
In addition, our scanner operates 100% offline by default, a feature that competitors usually charge extra for. Finally, we include direct chat support, providing immediate assistance when needed. All this makes our pricing model both transparent and extremely straightforward.
Are there any per-user charges or pricing tiers?
No, the annual fee is fixed and all-inclusive. We do not place any limits on your scanning volume, and there are neither extra per-user or per-device charges nor pricing tiers. With the Scanbot SDK, you are free to have as many users and scans as you need.
What factors determine the pricing for the Scanbot SDK?
The pricing for the Scanbot SDK depends on two factors. First, the scan functionality you require – whether that is barcode scanning, document scanning, or data capture. Second, the number of apps you will integrate the SDK into. Other potential factors, such as the number of users, devices, or scans, have no impact on the fee.
Does Scanbot SDK track usage or scan data?
No, Scanbot SDK does not track usage or scan data. All scanning happens entirely offline on-device, so we don't have access to your scan or usage statistics.
What type of customer support plans does Scanbot SDK offer?
Scanbot SDK provides all customers with chat support, which is included in the fixed yearly fee. You will receive direct assistance from your dedicated Customer Success Manager and a team of support engineers via your preferred channels, whether Slack, Teams, or email. There is no clunky ticket system.