Data Capture Software for enterprises
Extract key-value pairs from structured documents with our Mobile Data Capture Software
Enterprises that use our solutions
Mobile Data Capture Software for apps & websites
Integrate Mobile Data Capture into your digital workflows to ensure accurate and fast data extraction on the go. The Scanbot SDK covers diverse use cases, including ID documents with MRZs, driver's licenses, checks, and VINs, which makes it the right solution for any industry. Let your app users scan & extract data from various structured documents and data fields in milliseconds and switch from error-prone manual data entry to reliable automatic processing.
Explore our data extraction solutions now and find the right fit for your individual needs.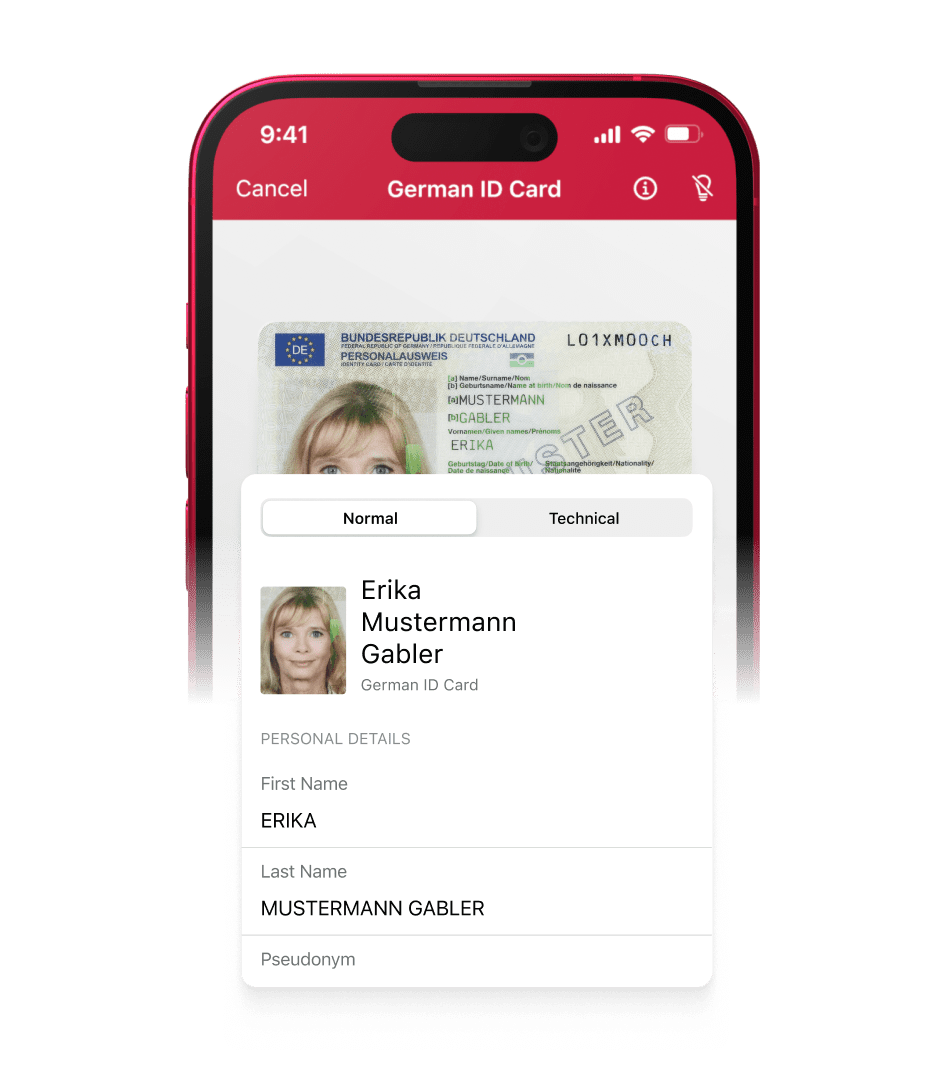 Say goodbye to error-prone manual data entry now
Entering information manually is still a common method of digitizing structured data. Unfortunately, people make mistakes, which result in false entries. These inaccuracies, large and small, can cause enormous costs in processes that depend on this data.
With our Data Scanner Software, users can extract information from structured documents without dedicated hardware, such as hardware scanners, in milliseconds. Smartphone scanning allows for an instant verification of the extracted information. An ideal, convenient solution for any data capture use case.
Key feature highlights
Data extraction in milliseconds
Key-value pairs for automated processing
Learn more about our data extraction modules
Talk to our solution experts
Our solution experts are happy to answer your questions about functionalities, integration, and best practices.
Available on all common platforms
Developers, ready to get started?
Adding our free trial to your app is easy. Download the Scanbot SDK now and discover the power of mobile data capture.
Frequently Asked Questions
What is data capture software?
Scanbot SDK's Data Capture Software allows smartphones to extract data from structured documents through a single scan. This information is extracted as key-value pairs that your backend system can automatically process.
How do you do data capturing?
Mobile data capture is done by simply scanning an existing document or a sequence of characters. The respective data fields are captured with the help of machine learning algorithms and digitized as key-value pairs.
What are examples of data capture?
Examples of mobile data capture are reading MRZs on ID documents, scanning checks, or extracting data from EHIC cards.