No app, no problem – Web MRZ Scanner
Secure MRZ scanning for websites & web applications
Enterprises that use our solutions
Reliable & secure MRZ scanning anywhere at any time
Extracting ID information as key-value pairs is the basis of an automated workflow. With the Scanbot MRZ Scanner SDK for the web, you can extract personal data from Machine-Readable Zones (MRZ) on ID cards with your website or web application, complying with the highest data protection standards. Add MRZ scanning to your app and say good bye to manual data entry. Streamline your business processes and reduce costs and workload now.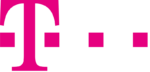 We rely heavily on this solution, and the Scanbot SDK team has been a trusted partner since day one.

Patrick Krämer
Product Owner MitarbeiterApp @ Deutsche Telekom
MRZ Scanner SDK – benefits for your enterprise
Machine-readable zones – detect, scan & extract in real time
The Scanbot MRZ Scanner online supports two-line (TD3, TD2) and three-line (TD1, MRV-A, MRV-B) standards. Extract the following data from international ID documents with any mobile device:
Talk to our solution experts
Our solution experts are happy to answer your questions about functionalities, integration, and best practices.
Available on all common platforms
Developers, ready to get started?
Adding our free trial to your app is easy. Download the Scanbot SDK now and discover the power of mobile data capture
Frequently Asked Questions
How do you scan a Machine-Readable Zone (MRZ) using a web application?
The integration of a scanner SDK into a web application enables scanning and extraction of data as key-value pairs via smartphone or tablet.
How do you read a MRZ Code online?
An MRZ can be captured using various mobile scanning solutions. For example, integrating a scanner SDK into a website or web application allows scanning and extracting data as key-value pairs with any smartphone or tablet.
How can I integrate MRZ scanning into my web application?
Functions for MRZ scanning can be quickly and easily integrated into websites or web applications via a web SDK. They contain all the necessary resources and enable data extraction in the form of key-value pairs.
How does Scanbot ensure data privacy, given that ID documents contain sensitive personal information?
Our MRZ Scanner for apps operates exclusively offline, using only on-device intelligence. Consequently, your data is never tracked or sent to external servers.