Turn documents into data with the Text Recognition SDK
With Scanbot's OCR Text Recognition SDK, your app can turn documents into editable & searchable PDF files
Enterprises that use our solutions
Automatic text recognition for your mobile app – efficient & accurate
Documents can only be processed automatically if their data is captured in an editable format first. With the Scanbot Text Recognition SDK, you can extract data from all your standard documents. This enables workflow automation and reduces manual data entry, which is time-consuming, error-prone, and costly. By adding OCR capabilities to your app – whether B2B, B2C, or internal employee application – you can speed up document processing in any industry.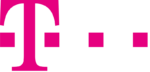 We rely heavily on this solution, and the Scanbot SDK team has been a trusted partner since day one.

Patrick Krämer
Product Owner MitarbeiterApp @ Deutsche Telekom
Read Success Story
On-device solution for maximum privacy & usability
As an enterprise, you want a mobile data capture solution that works anywhere, anytime, and to the highest possible privacy standards. That is why our scanning SDKs operate solely on the mobile device. They will never track or send any data to any third-party server.
Learn more about our data extraction modules
Talk to our solution experts
Our solution experts are happy to answer your questions about functionalities, integration, and best practices.
Available on all common platforms
Developers, ready to get started?
Adding our free trial to your app is easy. Download the Scanbot SDK now and discover the power of mobile data capture.
Frequently Asked Questions
How does the Scanbot SDK OCR Text Scanner work?
Our OCR Text Scanner is based on machine learning. It extracts text from all standard documents and turns them into an editable and searchable PDF format, which is ready for fully-automated processing.
Which languages does the OCR Text Scanner SDK support?
Our OCR Text Scanner SDK supports more than 100 languages in a variety of scripts, including Cyrillic, Arabic, and a number of Asian character sets.
On which platforms can I implement the OCR Text Scanner?
How does Scanbot SDK guarantee data privacy, given that documents often contain sensitive data?
The OCR Text Scanner operates exclusively offline, using only on-device intelligence. This way, your data is never tracked or sent to external servers.