Personal data collection with the MRZ Reader SDK
Enable your app to capture data from international ID documents with the Scanbot MRZ Scanner SDK
Enterprises that use our solutions
Fast & accurate MRZ data capture wherever you are
To automatically process ID information, you need to extract the data as key-value pairs first. With the Scanbot SDK, your app can quickly and accurately capture personal data from machine-readable zones (MRZ) in compliance with the highest data protection standards. Add MRZ scanning to your app and reduce manual data entry workload and cost now.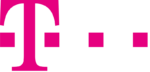 We rely heavily on this solution, and the Scanbot SDK team has been a trusted partner since day one.

Patrick Krämer
Product Owner MitarbeiterApp @ Deutsche Telekom
Machine readable zones – detect, scan & extract
The Scanbot Data Capture SDK supports both two-line (TD3, TD2) and three-line (TD1, MRV-A, MRV-B) standards. It supports the following MRZ data fields on ID documents:
On-device solution for maximum privacy & usability
As an enterprise, you want a mobile data capture solution that works anywhere, anytime, and to the highest possible privacy standards. That is why our scanning SDKs operate solely on the mobile device. They will never track or send any data to any third-party server.
Learn more about our mobile data capture solutions for ID documents
Talk to our solution experts
Our solution experts are happy to answer your questions about functionalities, integration, and best practices.
Available on all common platforms
Developers, ready to get started?
Adding our free trial to your app is easy. Download the Scanbot SDK now and discover the power of mobile data capture.
Frequently Asked Questions
What is an MRZ Scanner?
An MRZ scanner captures Machine Readable Zones on international ID documents and extracts them as key-value pairs in the scanning process.
How do you read an MRZ Code?
An MRZ can be captured using various mobile scanning solutions. For example, integrating a scanner SDK into a mobile app allows scanning and extracting data as key-value pairs with any smartphone or tablet.
How does Scanbot ensure data privacy, especially regarding ID documents that contain sensitive information?
Our MRZ Scanner for apps operates exclusively offline, using on-device intelligence. Consequently, your data is never tracked or sent to external servers.
How can I integrate MRZ scanning into my app?
MRZ Scanning can be easily integrated into your app using a mobile SDK. It contains all the necessary resources to enable the reading of MRZ numbers via smartphone or tablet within a few days.