ID Card Scanner software speeds up personal data collection
Extract German identity card data in your app with Scanbot SDK's ID scan solution.
Enterprises that use our solutions
Capture ID Card data instantly with the Scanbot SDK
To automate ID document processing, you need to extract the data as key-value pairs first. With the Scanbot SDK ID Card Scanner, you can read out all relevant personal data from German ID cards in that form. This is ideal for customer verification on the last mile or for a digital check-in. By adding ID scanning to your app, you can cut manual data entry workload and cost now.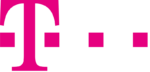 We rely heavily on this solution, and the Scanbot SDK team has been a trusted partner since day one.

Patrick Krämer
Product Owner MitarbeiterApp @ Deutsche Telekom
Read Success Story
German ID cards - detect, scan & extract
Supported data fields on both sides of the German identity card:
On-device solution for maximum privacy & usability
As an enterprise, you want a mobile data capture solution that works anywhere, anytime, and to the highest possible privacy standards. That is why our scanning SDKs operate solely on the mobile device. They will never track or send any data to any third-party server.
Learn more about our mobile data capture solutions for ID documents
Talk to our solution experts
Our solution experts are happy to answer your questions about functionalities, integration, and best practices.
Available on all common platforms
Developers, ready to get started?
Adding our free trial to your app is easy. Download the Scanbot SDK now and discover the power of mobile data capture.
Frequently Asked Questions
What information can be extracted using the ID Card Scanner for apps?
The Scanbot ID Card Scanner can capture all relevant personal information shown on German ID cards.
Which use cases can I cover with the ID Card Scanner for apps?
You can apply the ID Card Scanner to processes such as customer registration or on the last mile.
How does Scanbot ensure data privacy regarding the sensitive information contained in identification documents?
The Scanbot ID Card Scanner works exclusively offline, using only on-device intelligence. This way, your data is never tracked or sent to external servers.
Which development platforms are supported by the ID Card Scanner SDK?
Scanbot's German ID Card Scanner is suitable for native iOS & Android development, and most standard hybrid development platforms.