Fast data capture with the Driver's License Barcode Scanner SDK
Extract personal data in your app with the Scanbot Driver's License SDK.
Enterprises that use our solutions
Capture data from AAMVA driver's license barcodes instantly
Automated workflows require quick, accurate data extraction. Let your app take advantage of our machine-learning and on-device algorithms to capture data from the PDF417 code on US driver's licenses. That way, we help you increase automation and cut manual data entry costs.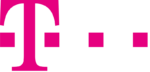 We rely heavily on this solution, and the Scanbot SDK team has been a trusted partner since day one.

Patrick Krämer
Product Owner MitarbeiterApp @ Deutsche Telekom
Read Success Story
Scan AAMVA data on driver's licenses in no time
The PDF417 barcode on the back of a driver's license contains a large number of data elements, all of which our SDK can parse and present in a human-readable format. These are the mandatory data elements on AAMVA documents, with the three letters in front representing the data item's corresponding element ID:
On-device solution for maximum privacy & usability
As an enterprise, you want a mobile data capture solution that works anywhere, anytime, and to the highest possible privacy standards. That is why our scanning SDKs operate solely on the mobile device. They will never track or send any data to any third-party server.
Learn more about our mobile data capture solutions for ID documents
Talk to our solution experts
Our solution experts are happy to answer your questions about functionalities, integration, and best practices.
Available on all common platforms
Developers, ready to get started?
Adding our free trial to your app is easy. Download the Scanbot SDK now and discover the power of mobile data capture.
Frequently Asked Questions
How does the US Driver's License Scanner work?
The Scanbot Driver's License Scanner SDK scans the PDF417 barcode that is found on all US driver's licenses. By scanning the code, the user can access all relevant personal information regarding the license owner.
Which use cases can my enterprise cover with the Driver's License Scanner SDK?
You can apply it to a wide variety of use cases, such as customer onboarding, age verification, or fleet management across various industries.
Does Scanbot SDK offer other solutions for customer verification?
Yes, we do. Check out our full Data Capture SDK overview to discover the right solution for your use case. Can't find it? Don't hesitate to contact our experts so we can collaborate on a suitable solution for your enterprise.
Which development platforms are supported by the Driver's License Scanner?
The Scanbot Driver's License Scanner SDK is available for native iOS & Android development and most standard hybrid development platforms.