Add mobile data capture to your app with the Data Scanner SDK
Extract single-line data with your mobile app and create custom patterns to match your use case.
Enterprises that use our solutions
Say goodbye to error-prone manual data entry now
Entering information manually is still a common method of digitizing structured data. Unfortunately, people make mistakes, which result in false entries. These inaccuracies, large and small, can cause enormous costs in processes that depend on this data.
Our technical expertise allowed us to create a Data Scanner that enables even inexperienced users to extract data accurately. Smartphone scanning allows for an instant verification of the extracted information without extra hardware, such as computers. An ideal, convenient solution for any data capture use case.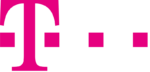 We rely heavily on this solution, and the Scanbot SDK team has been a trusted partner since day one.

Patrick Krämer
Product Owner MitarbeiterApp @ Deutsche Telekom
Read Success Story
On-device solution for maximum privacy & usability
As an enterprise, you want a mobile data capture solution that works anywhere, anytime, and to the highest possible privacy standards. That is why our scanning SDKs operate solely on the mobile device. They will never track or send any data to any third-party server.
Learn more about our data extraction modules
Talk to our solution experts
Our solution experts are happy to answer your questions about functionalities, integration, and best practices.
Available on all common platforms
Developers, ready to get started?
Adding our free trial to your app is easy. Download the Scanbot SDK now and discover the power of mobile data capture.
Frequently Asked Questions
What information can I scan with the Scanbot Data Scanner?
With the Scanbot Data Scanner, you can extract any kind of single-line information that consists of alphanumeric characters. Additionally, you can define your own custom patterns of data items to be recognized by the scanner module, such as for VIN scanning.
Which use cases can I cover using the Data Scanner SDK?
You can apply our mobile data capture solution to a wide variety of use cases across a range of industries, as the module is highly flexible. You can automate your workflows, speed up data processing, and enable custom-pattern data extraction for your clients and employees.
How does Scanbot ensure data privacy?
As the Scanbot Data Scanner SDK works solely offline – based on on-device-intelligence – your data is never tracked or forwarded to external servers at any point.